Your business's windows are among its most visible features. In order to enhance the curb appeal of your business from the outside, while refreshing your view from indoors, you may want to consider scheduling window cleaning services. A full-service cleaning company can provide you with a team of commercial window cleaners serving Chandler. With the help of experienced cleaning professionals, you can enjoy the beauty and appeal of spotless windows. Professional window cleaning can provide your office building with many fantastic benefits. Read on for a closer look at the importance of window cleaning for your business.
Improve Your Image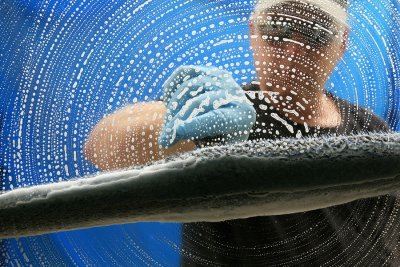 By scheduling routine window cleaning for your business space, you can help improve the overall image of your company. When a client or customer approaches your business, your windows are among the first features that he or she will notice. To create a terrific first impression on all of your potential customers, it is a great idea to set up professional window cleaning on a routine basis.
Increase Employee Productivity 
Along with helping to boost the image of your business, having your windows regularly cleaned will also help to increase the productivity of your employees. With clean windows, your office space will have a clean and fresh appearance. Maintaining the cleanliness and brightness of your windows will create an environment that encourages your employees to perform to their best potential. Additionally, clean windows will help to create a welcoming atmosphere, which will help your employees to thrive.
Ensure Window Longevity 
Routine window washing with a professional cleaning company can also help to ensure the longevity and performance of your windows. In the event that you neglect to clean your windows for too long, you may find that dirt and dust begins to accumulate on the sills and the surface of the glass. When windows are left to be dirty for long periods of time, the performance of their glass and insulation could become compromised. To keep your windows in fantastic condition, it is a great idea to set up regular window cleaning appointments.