When moving to a new house, you may have difficulty feeling at home. There are some quick ways that can help your family settle in, such as hiring a maid service near Chandler and Gilbert togive your new home a deep clean . Let's take a closer look at how a house cleaning and other ways can help you feel at home when moving to a new house.
Start Out Fresh and Clean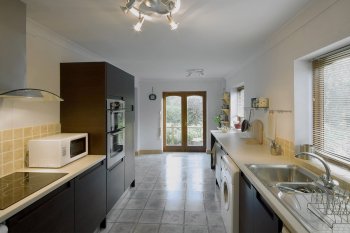 Before even moving into a new house, it is best to put the house through a deep clean. Since you are probably already stressed with packing and other moving tasks, enlist a maid service that will come in and clean your new home from top to bottom. This professional house cleaning will remove all signs of the previous owners, including dust, dirt, and allergens. Your family can arrive at your new house knowing that it is fresh and clean just for you to enjoy and place your mark on.
Make It Your Own
Though you may be tempted to unpack your kitchen and bathroom first—these are often where your daily essentials are housed, after all—take some time to personalize your new home. Hang up your clothes in the closet or make your bed, if the bed and frame have been set up. Place familiar pieces of art and décor in their intended areas around the new house. These personal marks can help you quickly acclimate and feel comfortable in your new space.
Continue Your Routine
Try as hard as you can to continue some sort of daily routine when first moving into a new house, especially if you have children. Your entire family needs to have a sense of normalcy during a move, so maintain your routine throughout the days and weeks. For example, keep dinner at the same time or same place as it always has been. If your children have a certain bedtime routine, then maintain this even during a hectic move. It will help your children and the rest of the family feel more at ease.