Before you move into a home, the very first thing you should do is clean it or hire a full-service cleaning company to do the job. While the previous homeowners may have swept up before leaving, there's a good chance they didn't clean the home thoroughly. You should scrub it from top to bottom prior to moving your possessions into it or obtain move in cleaning services near Chandler . Here are just a few of the reasons why.
There may be germs and bacteria in the kitchen and bathroom areas.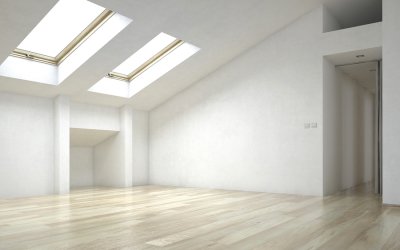 Unless the previous homeowners used a full-service cleaning company to scrub the kitchen and bathrooms, there are likely germs and bacteria present in those spaces. It's also probably safe to assume that things like the oven and refrigerator didn't get completely cleaned. You should clean these items yourself or have them cleaned before you start using them.
There won't be a better time to deep clean your carpeting and floors. 
Once you move your furniture into your home, it will become increasingly difficult to clean your carpeting and floors since they will be at least partially covered up. This is why you should strongly consider hiring carpet cleaning professionals to clean tough carpet stains. While they're there, they can also steam clean any hardwood or tile floors that you have.
There could be pet dander and odor left from the previous owners. 
Does your new home smell like a dog or cat? Those odors will linger if you don't clean your home before you move into it. In order to eliminate them, you will need to clean the carpets and get rid of any dog or cat hair that may still be in the home.
There is no better way to make your new home start to feel like it belongs to you. 
If you move into a home before cleaning it, it will still look, feel, and, most importantly, smell like the previous owners for quite some time. As a result, you'll never really feel like it's your home. Cleaning it will solve this problem immediately.