Moving into a new house can be a very exciting time for you and your family. While you may be eager to start moving and unpacking your belongings, there are several procedures that you should perform before you move. By hiring a full-service cleaning company to perform move in cleaning service, you can ensure that your home is fresh and sparkling when you arrive. A full-service cleaning company serving Chandler will bring carpet cleaning professionals and other technicians in to fully service your home. If you are getting ready for a transition to a new house, here are some tips for getting ready for your big move.
Hire a Cleaning Company 
Hiring a cleaning company is among the most important steps that you can take as a new homeowner. If you have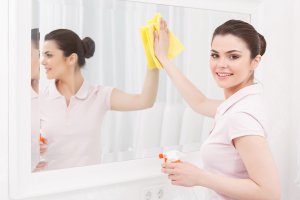 purchased a home that was previously occupied by residents, your cleaning company can ensure that every room and surface of your home is fully cleaned before you arrive. Brand new homes can also benefit from cleaning services, as your cleaners will remove dust, dirt, and other contaminants from your new home.
Install Window Treatments 
When you are getting ready to move into a new home , you may want to choose new window treatments before you start unpacking your boxes. Window treatments are essential for providing shade, privacy, and style to the windows of your home. By shopping for window treatments before you make your big move, you can ensure that the installation process goes seamlessly.