Hiring a professional cleaning service is an excellent way to free up your busy schedule. If you're in the process of choosing a cleaning service, you may be struggling with whether to hire an individual housekeeper or a cleaning company near Chandler . While there are pros and cons to both options, the pros of a professional maid service far outweigh the pros of hiring an individual. Keep reading to learn why you should hire a cleaning company rather than an individual cleaner.
Company Employee Versus Your Employee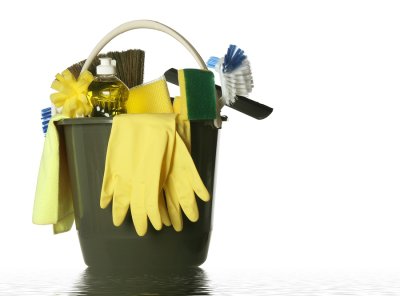 Hiring an individual to clean your home essentially makes them your employee. As such, you will have to worry about legal forms, taxes, and licensing. Unless you are experienced in these forms, and wish to maintain them while the individual is in your employ, you'll find it easier to work with a professional cleaning service. When you hire someone from a cleaning company, you know that the individual has been vouched for, licensed, and will submit their hours and tax information through the company.
Insurance Issues
In addition to the many legal forms you would be responsible for when hiring an individual, you would have to worry about possible injuries and insurance issues. A good professional cleaning service should have worker's compensation and other forms insurance to provide protection in case an employee injures themselves or breaks something. An individual, on the other hand, is less likely to be similarly covered.
Providing Cleaning Products
When you hire someone unattached to a maid service, you will likely need to provide the cleaning products yourself. This may not seem like a bad thing, but it can get expensive quickly. A cleaning company, on the other hand, will provide the necessary cleaning products and tools. Cleaning companies often have access to wholesale dealers so they can provide their housekeepers and clients with the best tools at a low price—savings that they then pass on to their clients.