People leave parts of their lives behind when they move, even if they don't realize it. If you are moving out, it can be hard to be sure you have covered everything. If you are moving in, you know you want to arrive to a clean home. An empty house is a good opportunity to hire house cleaning services in Chandler to help you get a thorough cleaning. Whether it is move-in time or you are moving out, here a few things to keep in mind.
Make a Move-Out Checklist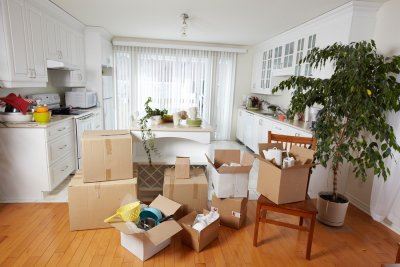 If you are renting you will likely have a cleaning deposit you would like to get back. This means you have to make sure the space is as clean as possible before you move. As you are packing up your belongings and clearing out rooms, keep a checklist of the things that need to be done. Notice any spots that might need to be repainted or holes that need to be patched. Clean the bathrooms and floors of your house. Tackle the kitchen and clean out the refrigerator, stove and oven, and cupboards. Try not to leave anything behind, as the landlord or new tenants may not appreciate leftovers.
Consider Hiring a Move-In Cleaner 
Start fresh by hiring someone to do the deep cleaning for you. Even if the previous tenant of your new home cleaned up, there is likely a lot to be done before you move in. Why not hire a professional cleaning service to take care of the difficult tasks for you? You can trust professionals to handle the carpet cleaning, pool cleaning, and window cleaning. Try to hire the cleaners a few days before your move in date to avoid any conflicts.
Take Care of Last Minute Details 
Before you move, you will want to contact the utilities company. Plan to have them turn on the water and electricity at least a day before you or the professional cleaners arrive. This will help make the cleaners' job easier and ensure your home is move-in ready. Be sure to contact the post office to change your address, and change any locks as necessary. Moving can be a lot easier when you take the time to prepare.