Before you let anyone into your home, you want to make sure they're completely trustworthy. This goes for guests as well as people you hire to work in your home. With housekeepers, for example, you want to be 100% certain that you choose a team that will do a great job cleaning and treat your home with the utmost respect. Here are a few questions to consider asking your Phoenix-area housekeeping company .
What services do you provide?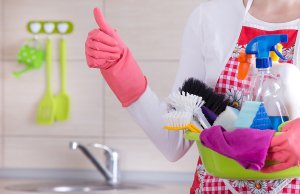 It's important that your housekeeping company's services and abilities line up with your expectations. Before you hire a particular company, make sure they have the skill and experience necessary to clean your home to your liking. If you like your windows cleaned on a regular basis, for example, you might ask if the housekeepers are willing to perform this chore.
How do you charge your clients?
Money is always an important point of discussion when hiring someone to work in your home. Just so you know what to expect, it's important that you ask your housekeepers how they typically charge their clients—is it by hour or by project? You might also ask whether their prices typically stay the same from one cleaning to the next.
How do you select your employees?
Trust is one of the most important aspects of any homeowner-housekeeper relationship. For the sake of your own safety, it's always a good idea to ask how the housekeeping company selects its employees. The best companies hand-pick their employees based on their experience, skill, and level of courtesy.
What kinds of cleaning products do you use?
If you or anyone in your family has a sensitivity to cleaning products, you should let it be known as soon as possible. A good housekeeping company uses cleaning products that are environmentally safe and non-toxic to people or pets. You should also make sure that the cleaning products your housekeeping company uses won't damage any surfaces in your home.