One of the most important decisions you have to make when planning a home renovation is choosing the right kind of flooring. Generally, you want to pick flooring that works for the space and your needs. Flooring should also look good. When you're ready to tackle the project, hire a tile and grout cleaning and flooring installation professional to do the work for you—that way, you can have peace of mind knowing that your new floors are properly installed. In the meantime, here are some factors to consider when choosing flooring for your home.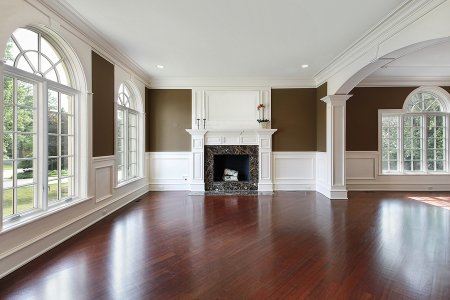 Be Aware of Traffic Levels
When choosing flooring, be mindful of the amount of traffic your new floors are going to have to handle. Ask yourself these questions: How many people are going to use the room? How often do people hang out in the space? Do you have children or pets? How often do you clean? How important is longevity?
Choose a New Floor that Makes Sense
Aside from being aesthetically pleasing, your new floor should make sense in the space where it's installed. For example, having carpet installed in a kitchen is a bad idea because it's a space that's prone to cooking and food messes, spills, and splashing water. Since carpet fibers are absorbent, carpet can become stained, and can lead to mold, mildew, and bacterial growth. In other rooms in your home that are likely to be exposed to water, such as bathrooms and basements, consider appropriate flooring options like tile or laminate. Consult your floor-installation specialist for more floor installation options.
Know Your Needs
Choosing the right flooring also depends on what makes you comfortable, so know your needs. Carpet is a great choice if you enjoy walking barefoot on plush surfaces, and if you're looking for flooring that offers a bit of soundproofing and insulation. Tile and laminate floors are perfect for kitchens and bathrooms, and for households with playful and mischievous kids or pets.
For 20 years, Beehive Cleaning has strived to be the best full-service cleaning company serving Chandler. Besides being expert cleaners, we're flooring installation and tile and grout cleaning specialists. Call us at (480) 405-3301 for a free estimate.