Are you looking into your options for house cleaning serving Chandler? If so, then there are a few factors to keep in mind while narrowing down your choices. Ask your house cleaners the following questions to find the company that will best suit your needs:
What services do you offer?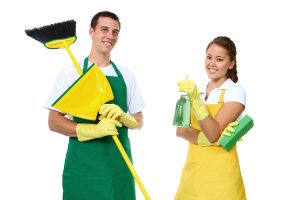 When choosing a cleaning service company to work with, it's ideal to select one that can cover several different services that your family will need. Doing so will not only save you time, but it can also streamline the process of keeping your home clean and functional. Try to select a company that, for example, offers carpet and window cleaning in addition to maid services.
What cleaning products do you use?
If you have family members or pets that are sensitive to particular chemicals or cleaning agents, then it's essential to ask the home cleaning service which cleaning products they use. Similarly, if you're concerned about the use of cleaners that can be harmful to the environment, look for a service that uses only environmentally friendly chemicals.
How do you set rates for services?
It's important to find out how the company charges for their cleaning services. For example, some companies may charge by the hour for an initial visit, and others by the size of the project. Ask for an initial estimate, and then find out if they offer a flat rate for later visits.
What does the initial quote include?
As with any service, it's crucial to learn what you can expect from the original quote you are given. Ask if there will be any additional charges included later on, and what services are included in the price you were given. Ideally, look for a cleaning company that offers initial all-inclusive quotes to help protect yourself from hidden charges.
Do you offer a satisfaction guarantee?
Before signing a cleaning service contract, you'll want to learn how open the company is to customer feedback and suggestions. Additionally, choose to work with a business that offers a satisfaction guarantee in the case that you are unhappy with their service.